Hybrid events
Raise your employer brand and meet diverse, hyper-engaged members at our industry leading hybrid events.
Find out more
Scroll
members would recommend to a friend
more traffic to your profile
attendees across all events in 2022/23 season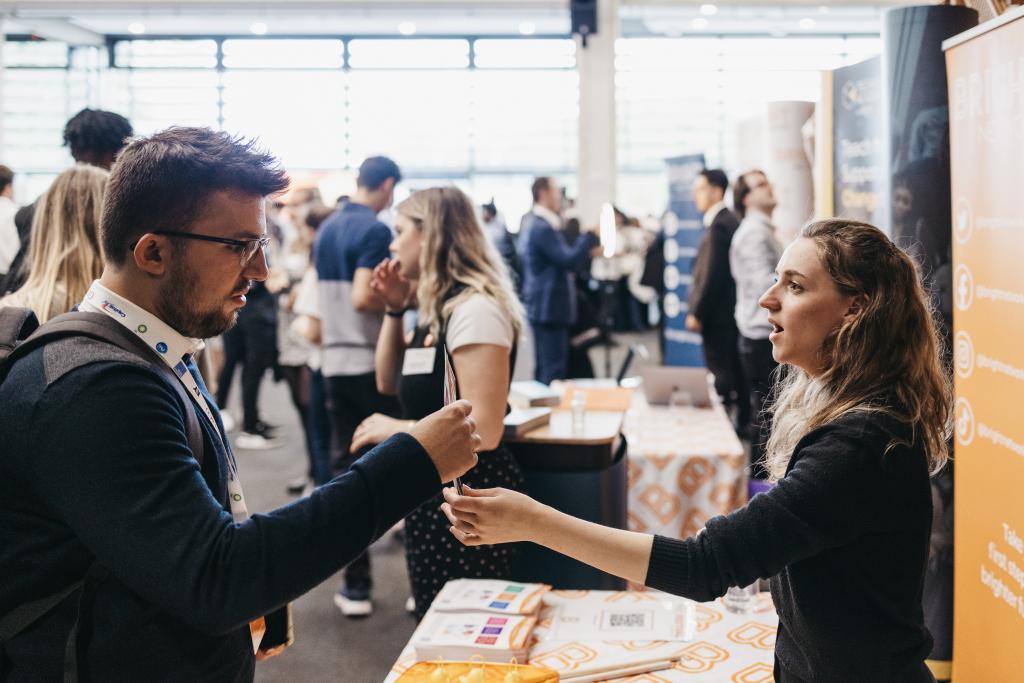 Powered by tech, meet your perfect students and graduates at our range of events
We build finely targeted attraction campaigns to get the members you're looking for to our events, across large flagship hybrid events, diversity and sector-specific events and branded bespoke partner events.
Meet thousands of bright members at our flagship events
Capture the attention of thousands of members at our large-scale events which invite students and recent graduates to explore their career options and upskill, without compromising quality or level of engagement.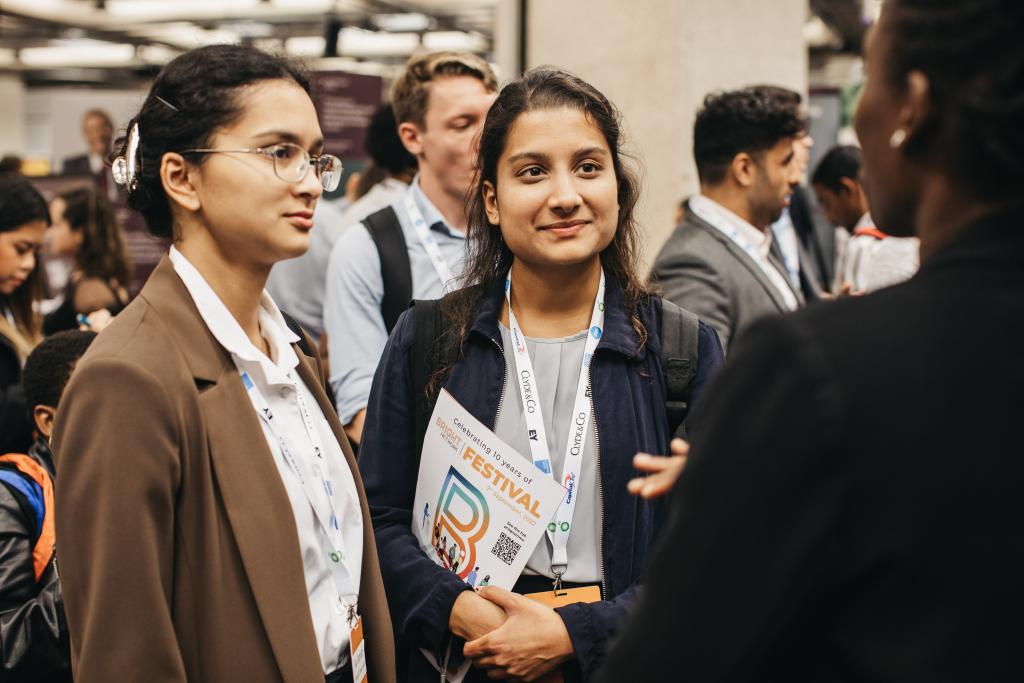 Bright Network Festival: Hybrid
Engage with over 3,000 talented undergrads and raise brand awareness at the largest early career event of its kind 
19% Black heritage
46% first generation to go to university
50% female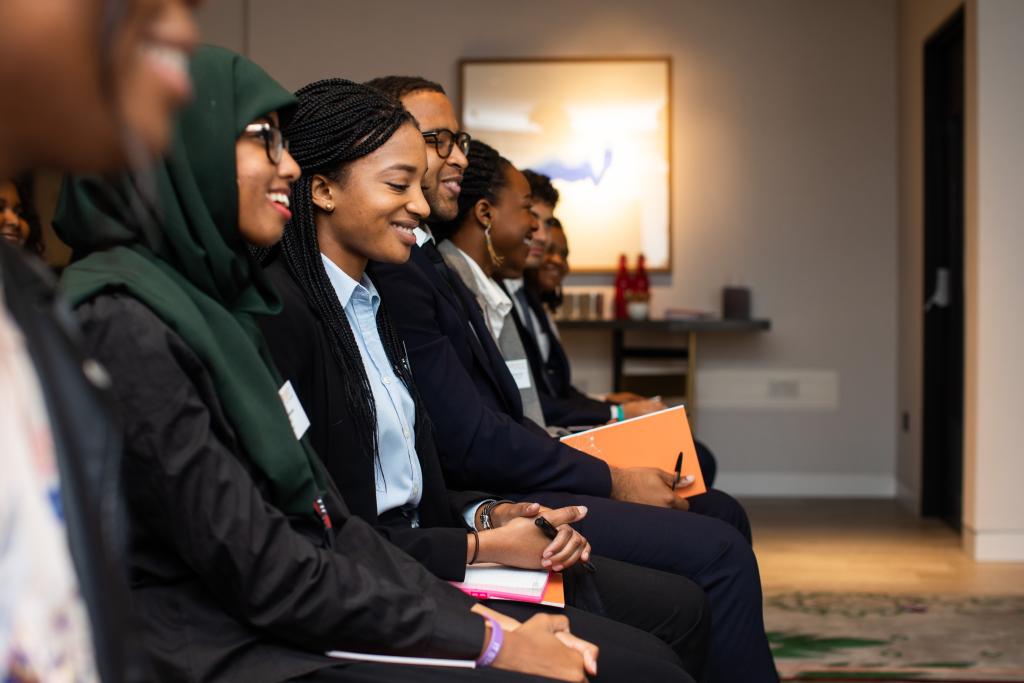 Internship Experience UK: Virtual
Engage with 18k+ members across the world as you pipeline for the season ahead, build your brand awareness and support the next generation 
26% Black heritage
56% female
75% non-selective state school educated
42% first generation to go to university 
95% of members think employers should be supporting the student population with upskilling during university – Bright Network Research 2022 
/
"No other initiative gives us the chance to meet so many talented students who will be relevant for our graduate, intern and Discover EY opportunities in the upcoming year"
EY on IEUK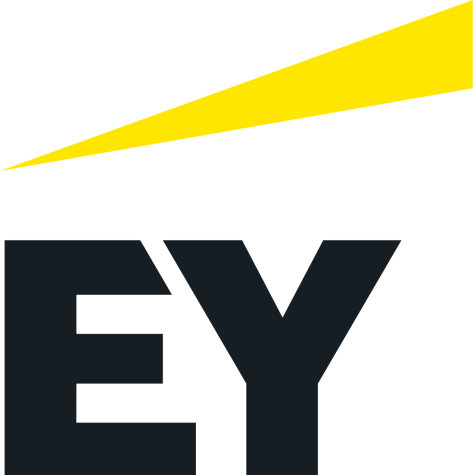 Focus in with our diversity and sector-specific events
Showcase your commitment to diversity and nurture your relationships with members from your target audiences on a smaller scale.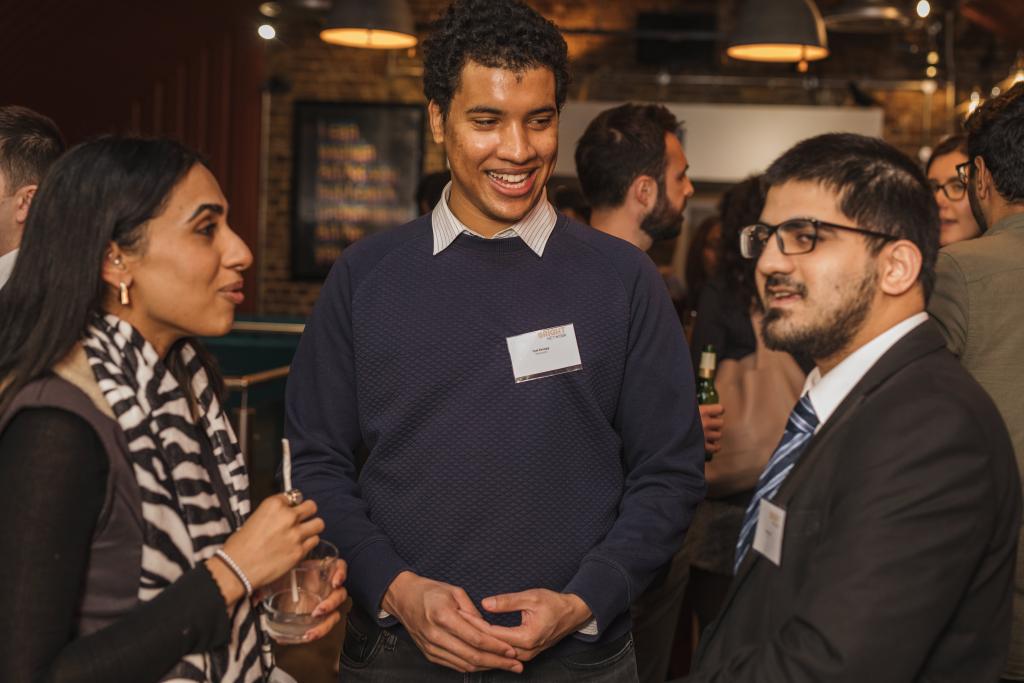 Breaking Barriers: Virtual
Engage with 150+ ambitious members from socially mobile backgrounds and showcase your commitment to championing diversity 
37% black heritage
69% first gen university
66% female 
89% state educated
37% received   free school meals
62% of members whose views on career events are impacted by the cost-of-living crisis will be attending more virtual events going forward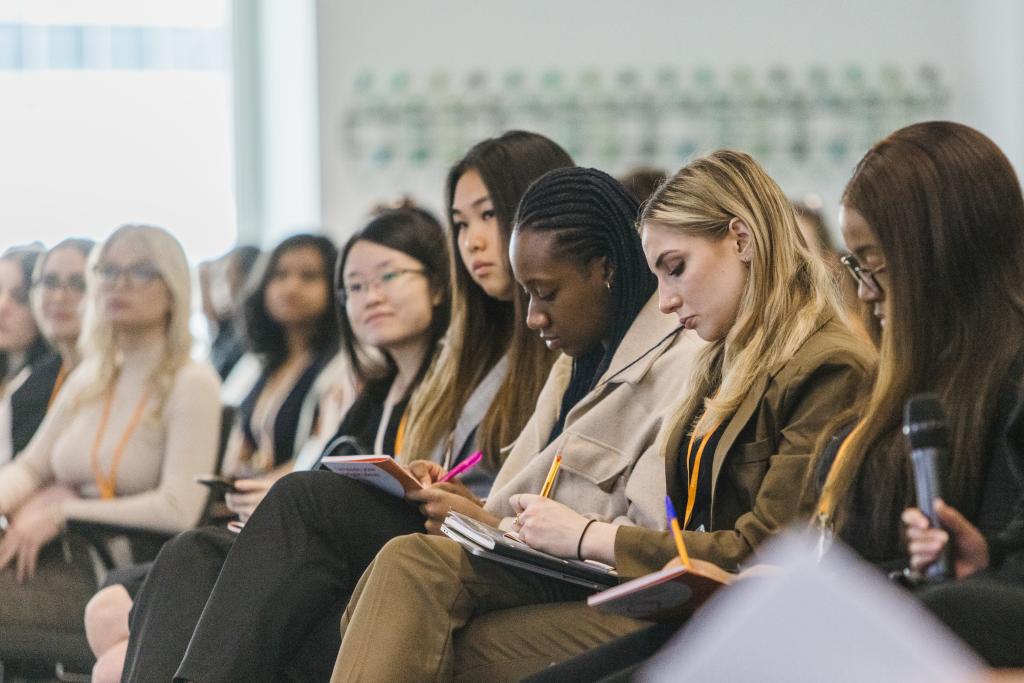 Proud to B: Virtual
Meet 75+ members who identify as LGBTQ+ & allies for an inspirational day and showcase your commitment inclusivity to the LGBTQ+ community 
 
65% state educated
49% first gen univesity
7% black heritage
58% Russell group
19% received free school meals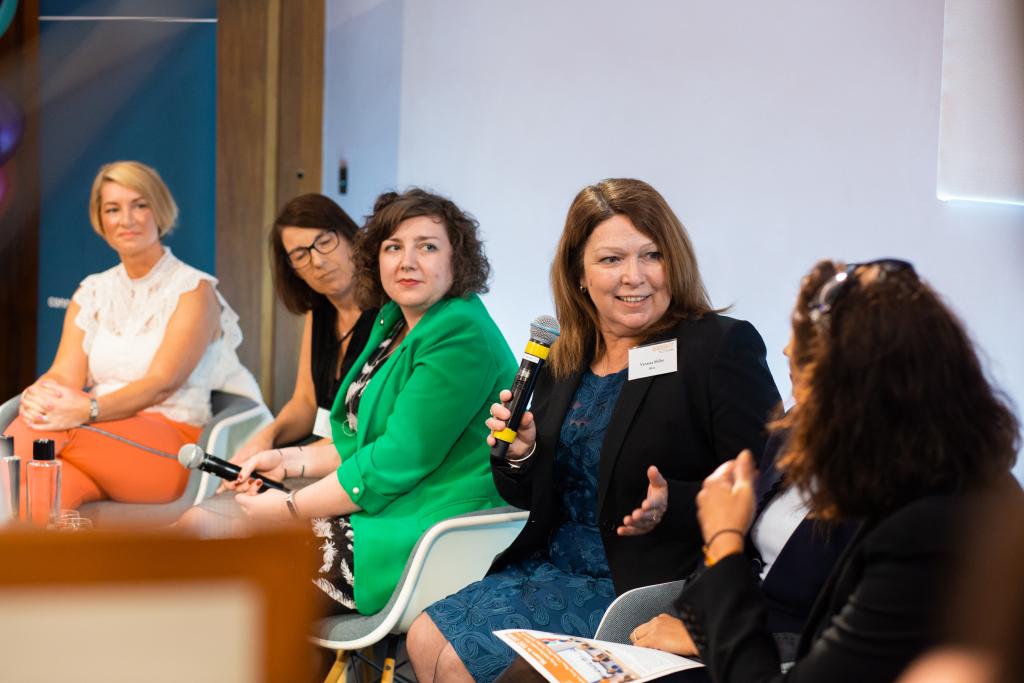 Women in TEC (Technology, Engineering and Consulting): Hybrid
Reach 300+ of the brightest female undergraduates interested in pursuing a career in technology, engineering or consulting 
18% Black heritage
38% first generation to go to university
78% STEM degrees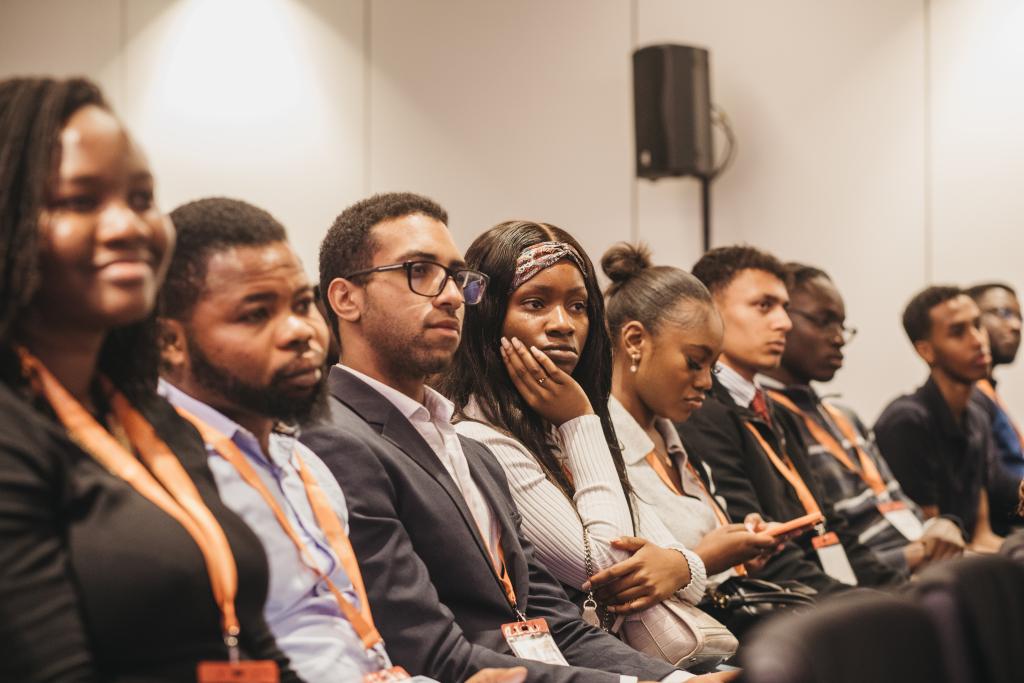 Black Heritage Future Leaders: Hybrid
Connect with ~200 ambitious Bright Network members from a Black heritage background and showcase your commitment to DEIB 
87% non-selective state school educated
38% first generation to go to university
47% female
52% Russel group
Personalise to your brand only and drive conversion with our bespoke partner events
Secure a guaranteed number of attendees from your desired demographics for your own bespoke event and let us do all the heavy lifting from attraction, through to screening and keep warm.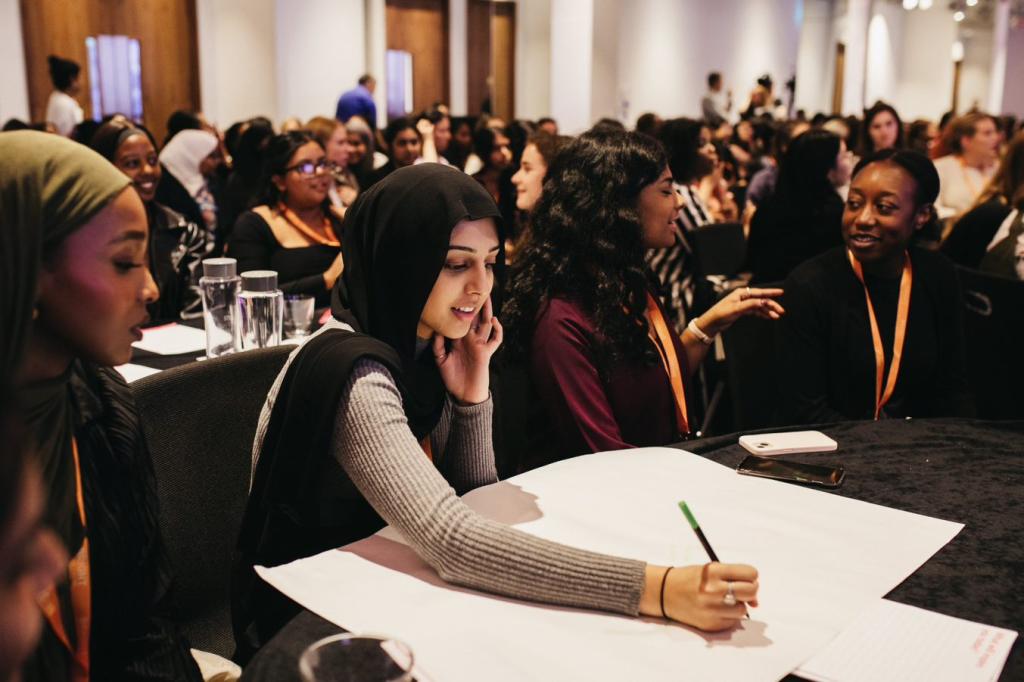 Alfa Female Insight Day
Hyper-focused interactive day at Alfa's office, including insight sessions, case study activities, networking with grads and a Q&A 
19 female attendees
89% STEM
16% Black heritage
72% non-selective state school educated
47% first generation to go university
12% LGBTQI
21% identify as having a disability 
5 hires were made off the back of Alfa's event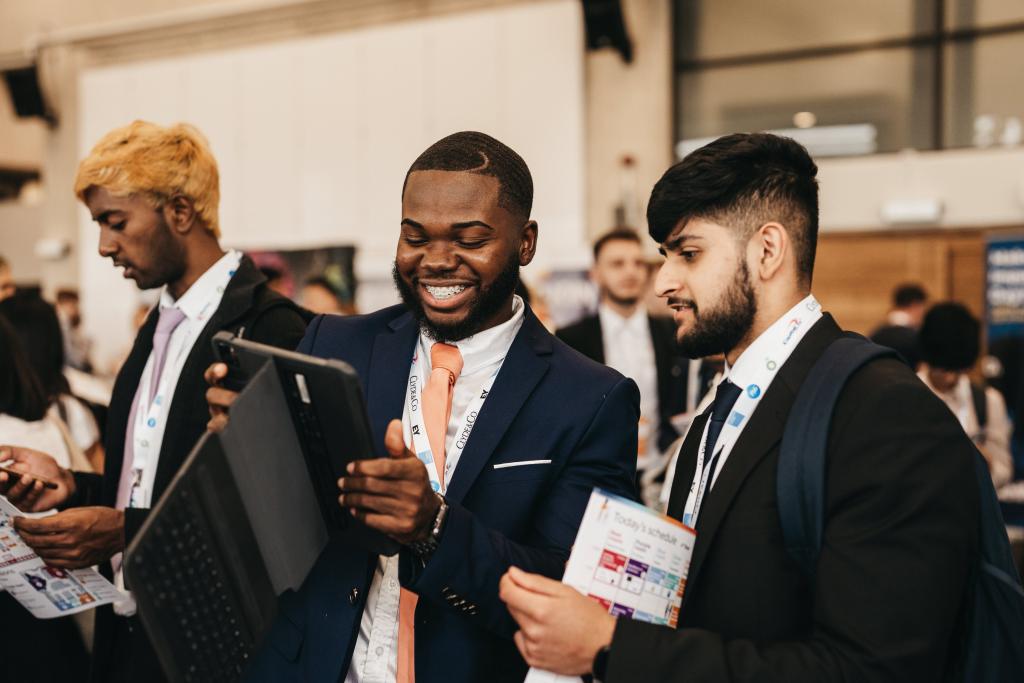 Why Bright Network events?
Guaranteed quality and engagement – members are pre-screened for relevance and motivation before the event, offered interactive in-event activities like skills sessions, polls and live Q&As and take part in exciting prize draws 
Impactful data – receive a full post-event report, including member data so you can follow up with your audience and ensure lasting impact 
Find out more
Secure your spot at our leading events and discover how they can help you reach your volume, diversity and quality goals