Launch finely-targeted email campaigns and hit 2x industry average click-through rates.
Reach the right audience at the right times with our member-matching algorithm and hit the right tone with personalised messaging, supported by our expert team.
See more traffic to your roles with industry-beating email rates
average recruitment open rate
average click through rate
Drive off-the-charts engagement by reaching the right audience at the right time, with just a few clicks.
Harness data that builds stronger connections and deeper understanding, so your campaigns land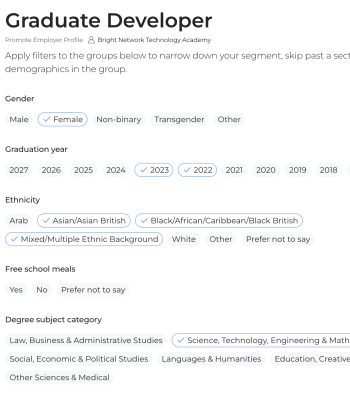 Combine declared data
Including graduation year, degree, ethnicity, gender, social mobility status and location preferences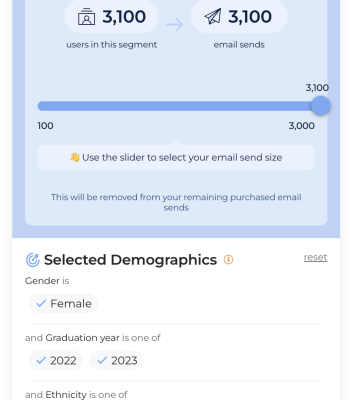 With behavioural data
Engagement algorithm includes jobs and events engaged with, company profiles viewed, sectors explored and advice read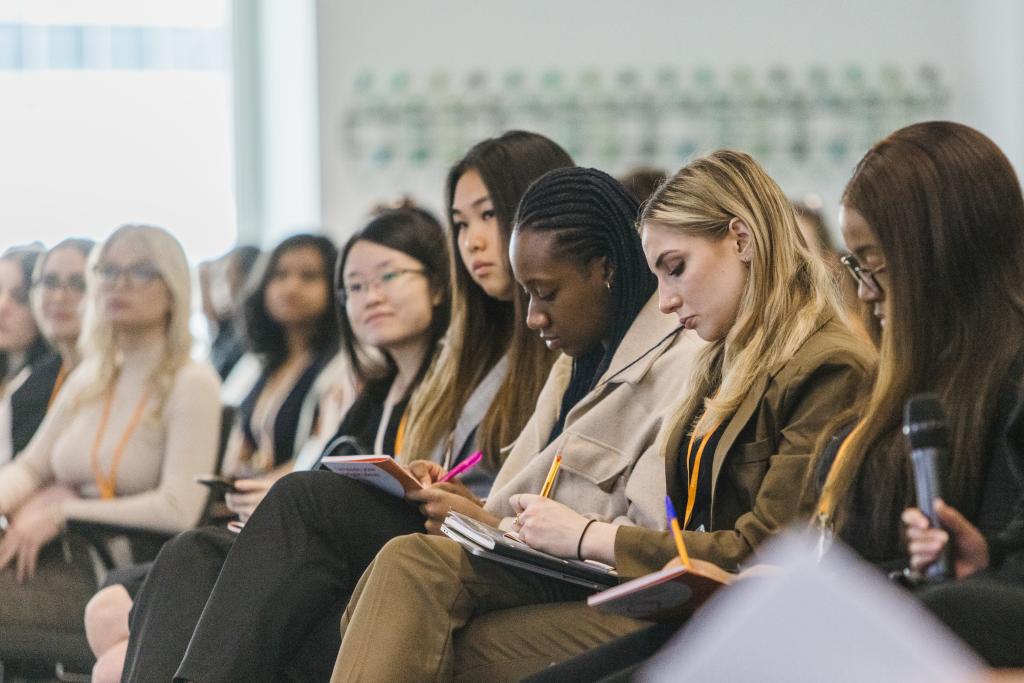 Real-time data optimisation always connecting you with the most engaged members in the moment
Our proprietary engagement algorithm finds you the best segment of members to reach at that time, driving industry-beating results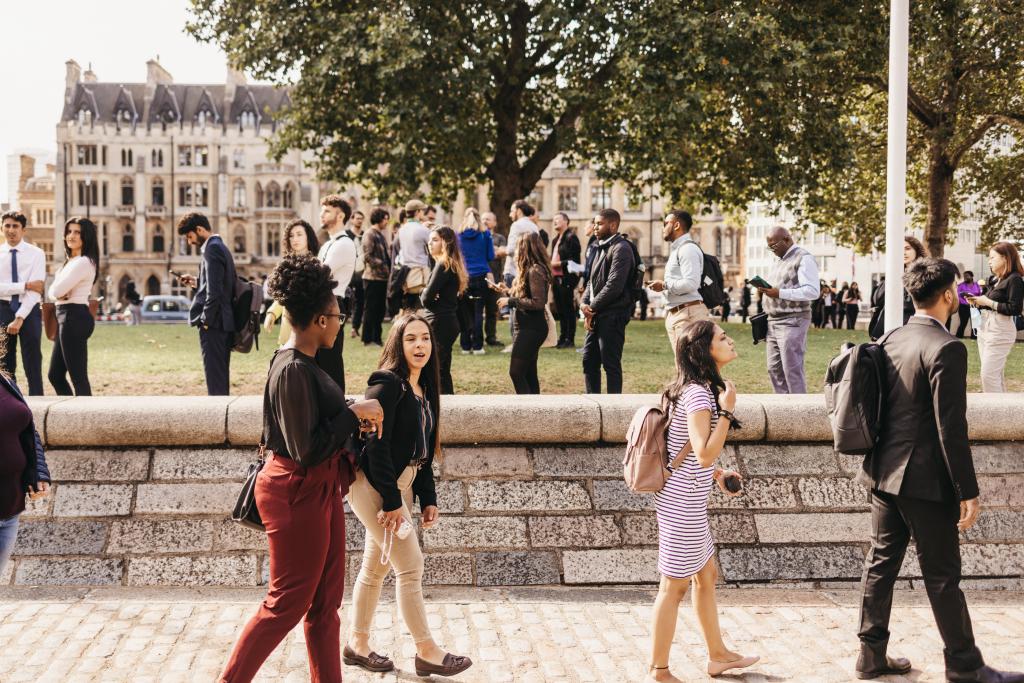 Messaging that lands, with expert support
Engage in a meaningful and authentic way with optimised email copy, tweaked to suit your audience by our experienced team at the intersection of early careers, Gen Z mindset and marketing 
Freedom to self-serve at a time that suits your schedule or team size
Plan out the whole season or send as you go, with unlimited access to the tool and our team of experts on hand to support you with both long-term and quick turnaround campaigns 
/
I love this tool, it's so sleek
Thurn Partners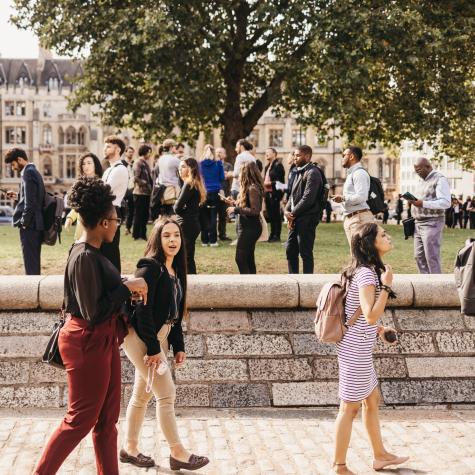 /
I was worried as first because I'm not that techy, but actually it's very intuitive and it's cut out so much of the faff
Macquarie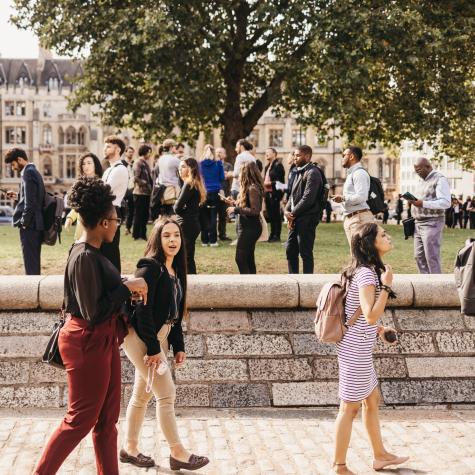 /
It is really easy and intuitive to use, it's a good additional process to the system. Gives a bit more visibility on the various options available
Rothschild & Co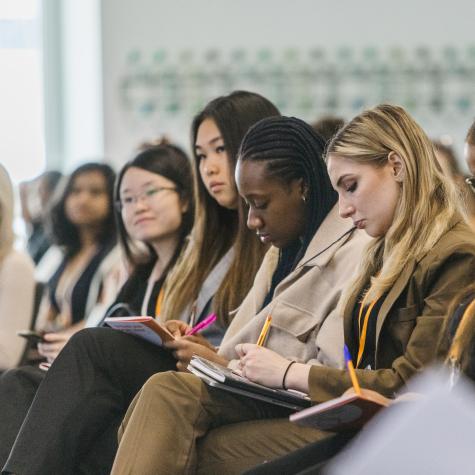 Truly understand your campaign success with unprecedented access to transparent and uncomplicated real-time data
Features
Open rate
Click through rate
Conversions to your website
Link analytics
Season averages
Open rate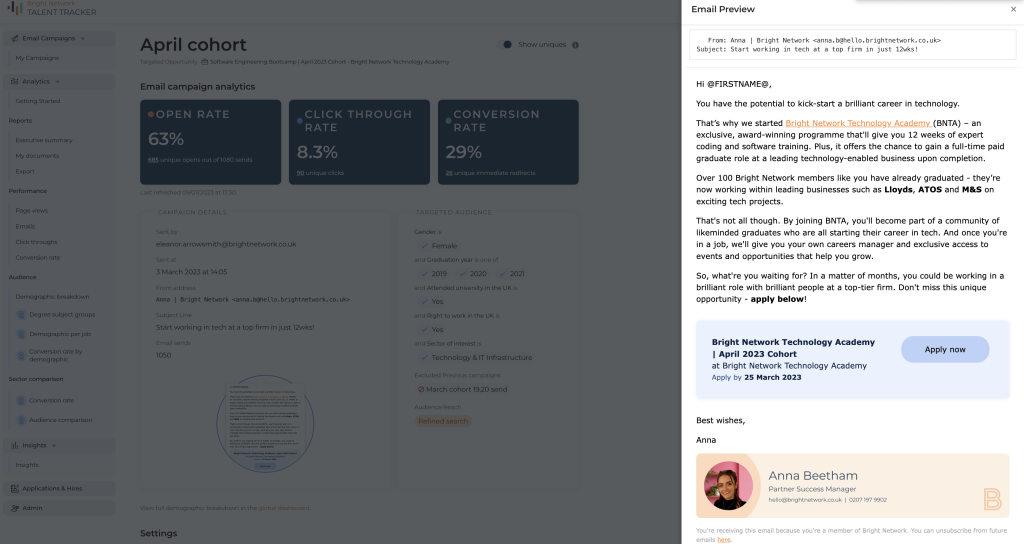 Click through rate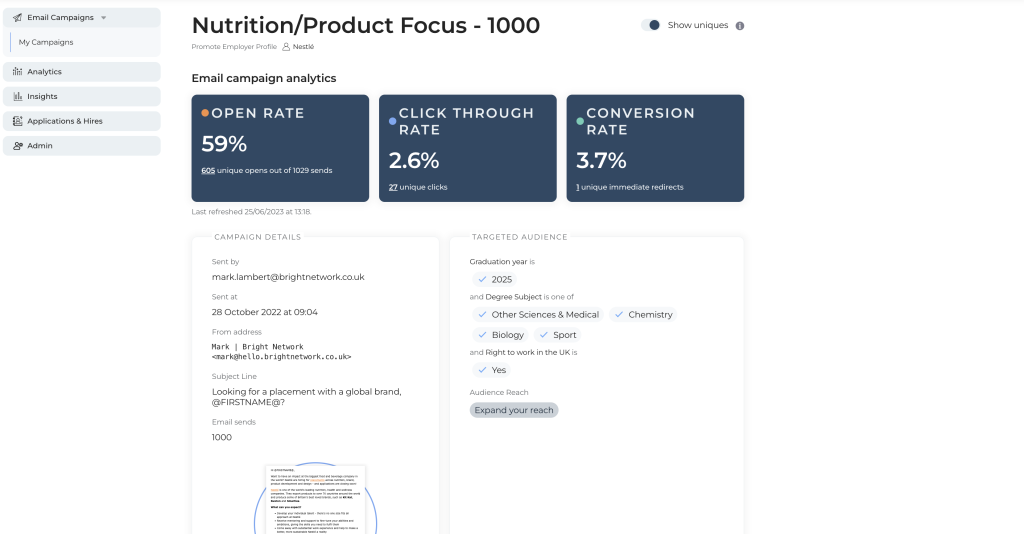 Conversions to your website Link analytics

Season averages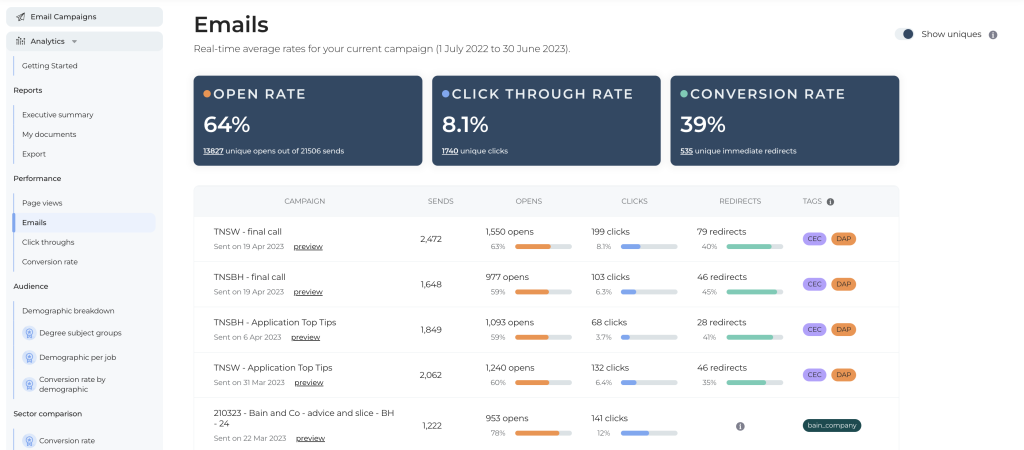 Featured case study
Start launching campaigns
Discover how we can help you reach your volume, diversity and quality goals with our targeted emails