Back to articles
Back
The community for today's
early talent leaders
Back in early April, when the Bright Network team and I were formulating ideas on how to support our student members and recent graduates during the first lockdown, we could never have imagined the response that Internship Experience UK would go on to achieve. Over just 10 weeks, we went from having an initial idea to going live in June with 120,000 applications, 75,000 participants and a coalition of 120+ organisations involved including government, employers and university career services. 
My LinkedIn newsfeed hasn't been the same since - posts from members sharing their completion experiences and certificates are still flooding in - in fact we had over 30,000+ LinkedIn posts in total. Myself and the whole Bright Network team have all been humbled by the response, but I also know there's more we need to do to support the next generation at this critical time, whilst also continuing to support our employer partners to find the very best talent in a remote environment. 
With the Internship Experience UK programme finishing six months ago to the day, it felt like a good time to reflect on what we've seen since.
Confidence increased, but not by enough
In April 2020, graduate confidence was at an all-time low, fuelled by economic uncertainty and the fact that 68% of students/graduates had had an application impacted by the pandemic, whether that an initial application put on hold through to an internship or graduate place being withdrawn. The Bright Network Talent Tracker showed confidence about finding a role had dropped from 49% in January 2020 to 33% in late March. Over the summer, being able to put Internship Experience UK on the CV and having that interaction with employers impacted confidence positively. It rose to 39% on the same Tracker and even higher amongst the 75,000+ students and graduates to complete an experience.
Six months on, the increased optimism we saw in August was a temporary high. After two more lockdowns, streams of less than favourable economic data and a record high graduate unemployment level, it's hardly surprising that confidence is back down to 35%. It's evident that there's more we need to do to ensure that graduates are staying positive, upskilled and ready to enter the working world - they are going to be fundamental to how quickly and well Britain is able to bounce back. I genuinely believe it will be more important to take action to support the next generation in the next six months than it has been over the last year.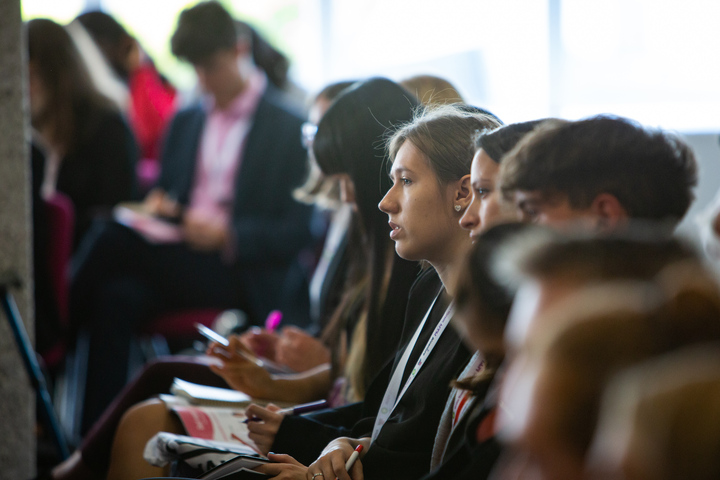 Employers need to be involved in getting students "work-ready"
One of my highlights of Internship Experience UK last summer was the support offered by a wide range of employers, industry bodies and government, from Goldman Sachs to the Department of Work and Pensions. All with the shared mission to support students during a difficult time. The pandemic has highlighted an issue which has been present for years - graduates could be better-supported entering the working world. At Bright Network,our core mission is to facilitate this.
Before the pandemic, 90% of students believed employers should be supporting the student population at large with upskilling, which rose to 97% during last summer. Students are calling out for more support to help them discover careers, build essential soft skills and become as work-ready as possible. Much of this will likely fall on large employers - those that have established intern and graduate programmes - but that shouldn't be viewed as a burden - investment in this offers a clear business case. 
The better upskilled graduates are overall, the better it is for business, diversity in the workforce and the economy. It also drives social mobility, giving greater access to learning to more students, especially when done through e-learning. The pool of graduates fulfilling their potential expands and businesses get greater diversity of thought, which will only serve to improve their teams. 
The points above show how employer-led upskilling can offer benefits for all, but there are also wins for individual employers through upskilling. Gen-Z is very much a generation that likes to form connections and feel part of something, hence the unmatched success of Internship Experience UK. By facilitating these connections and offering positive learning experiences, companies can foster a reputation as a desirable employer, an employer who invests in students during a challenging time. People will remember and broadcast about those who supported them during the pandemic, offering employers a unique opportunity to get ahead of the competition and build a positive brand image.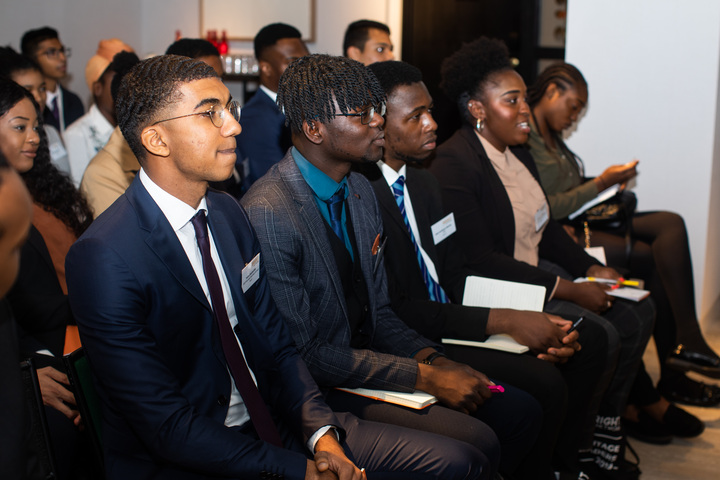 The resilience of Gen-Z
Internship Experience UK and everything Bright Network and our partners have done around it to support students and recent graduates has highlighted to me two things about the next generation. Firstly, the portrayal of them as not resilient (the so-called "snowflake generation") is just not true. The desire to better themselves during a hugely uncertain and challenging time has been incredible. Instead of stewing about lack of opportunity, the inability to meet employers and having their learning severely disrupted, so many students have proactively sought to develop their skills and use their time proactively. Not just through Internship Experience UK - we now see CVs of Bright Network members full of online courses, events and other virtual ventures they've been involved with.
The second thing which has struck me about Gen-Z's response to this is how entrepreneurial they have been, whether it's running their university society virtually, coming up with new ways to support others or creating a good side hustle to earn a little bit of money. In fact, government research now shows that 60% of young people say that, at some point, they want to be their own boss. As an entrepreneur, and reflecting on starting my first business from my university bedroom, the proactivity of today's students is very exciting for the future. For employers hiring graduates, the key part of this is to create an environment where young people can bring their entrepreneurial flair to their roles. Not only will they be more fulfilled within their jobs, but they will also be part of the solutions to key business challenges. In a time of great transition, such as we have today, that's needed more than ever.
Our highlights from Internship Experience UK 2020