Discover more about Talent Tracker
Powerful analytics delivered in a clean and intuitive platform – ensuring you target high-calibre, diverse candidates at every step of your campaign.
Talent Tracker
At Bright Network, we understand that in the fast-moving world of graduate recruitment it's crucial to understand the real-time analytics and data about the impact of your campaign.
That's why we've worked with our employers to build the Bright Network Talent Tracker.
Your tailored insights

Target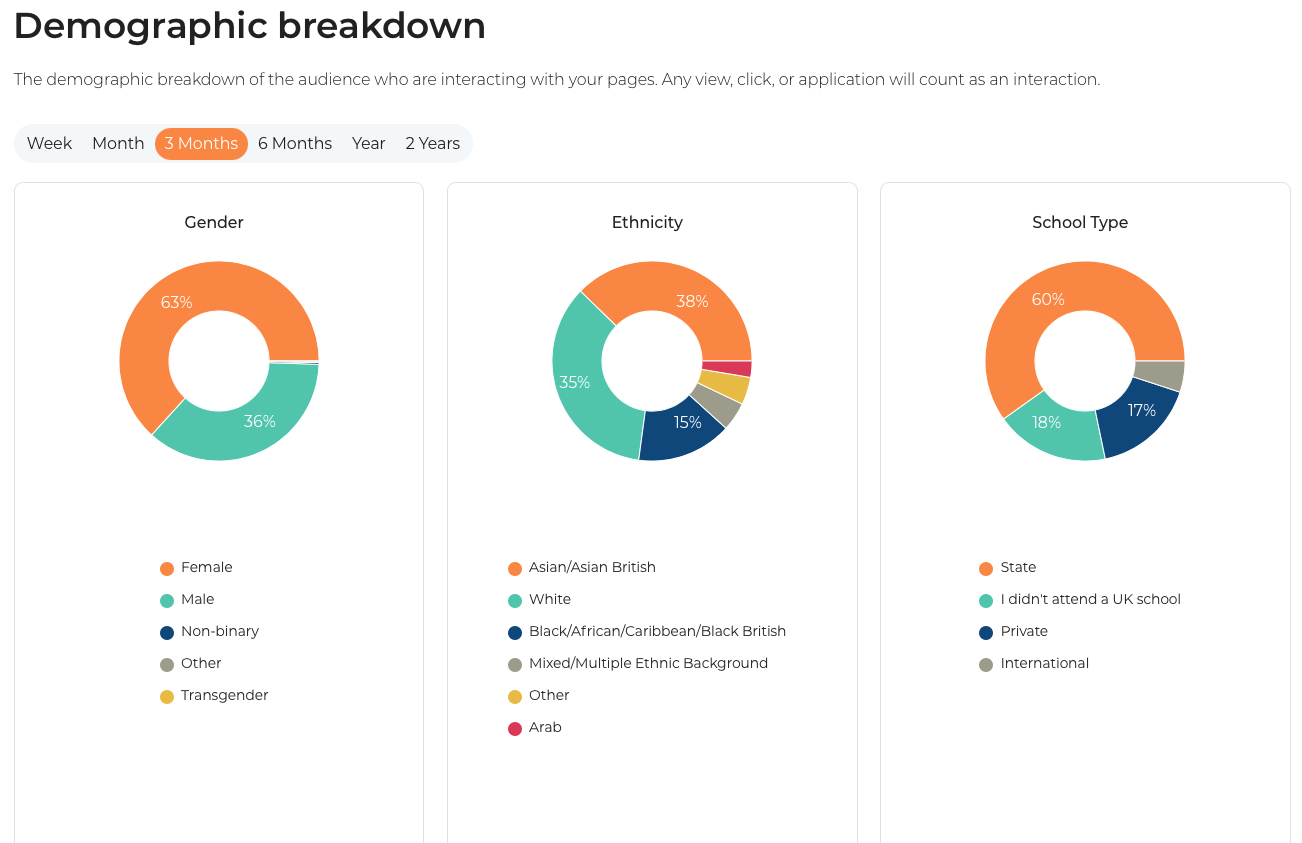 Complete analytics on engagement and outreach campaigns
Track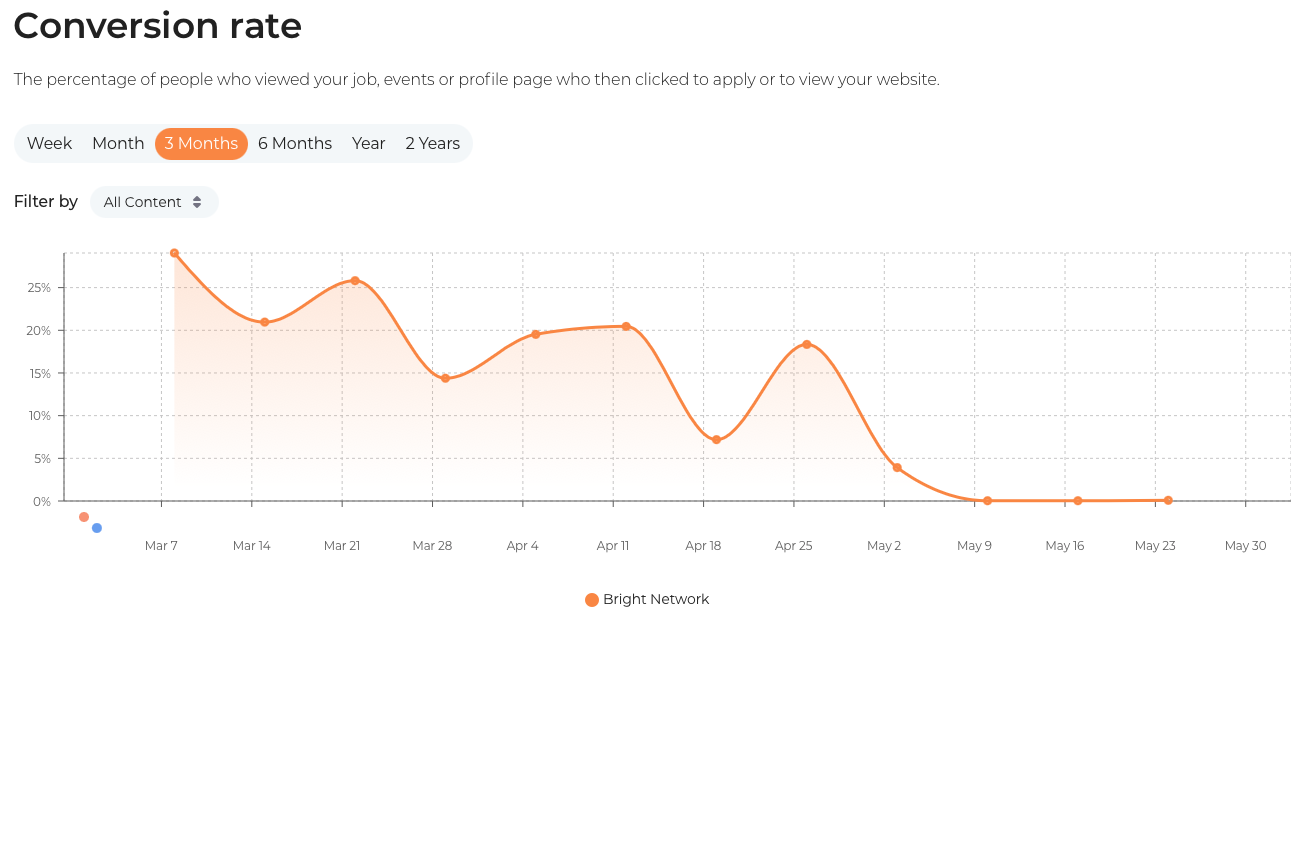 Real-time industry benchmarking against other live or historical campaigns
Report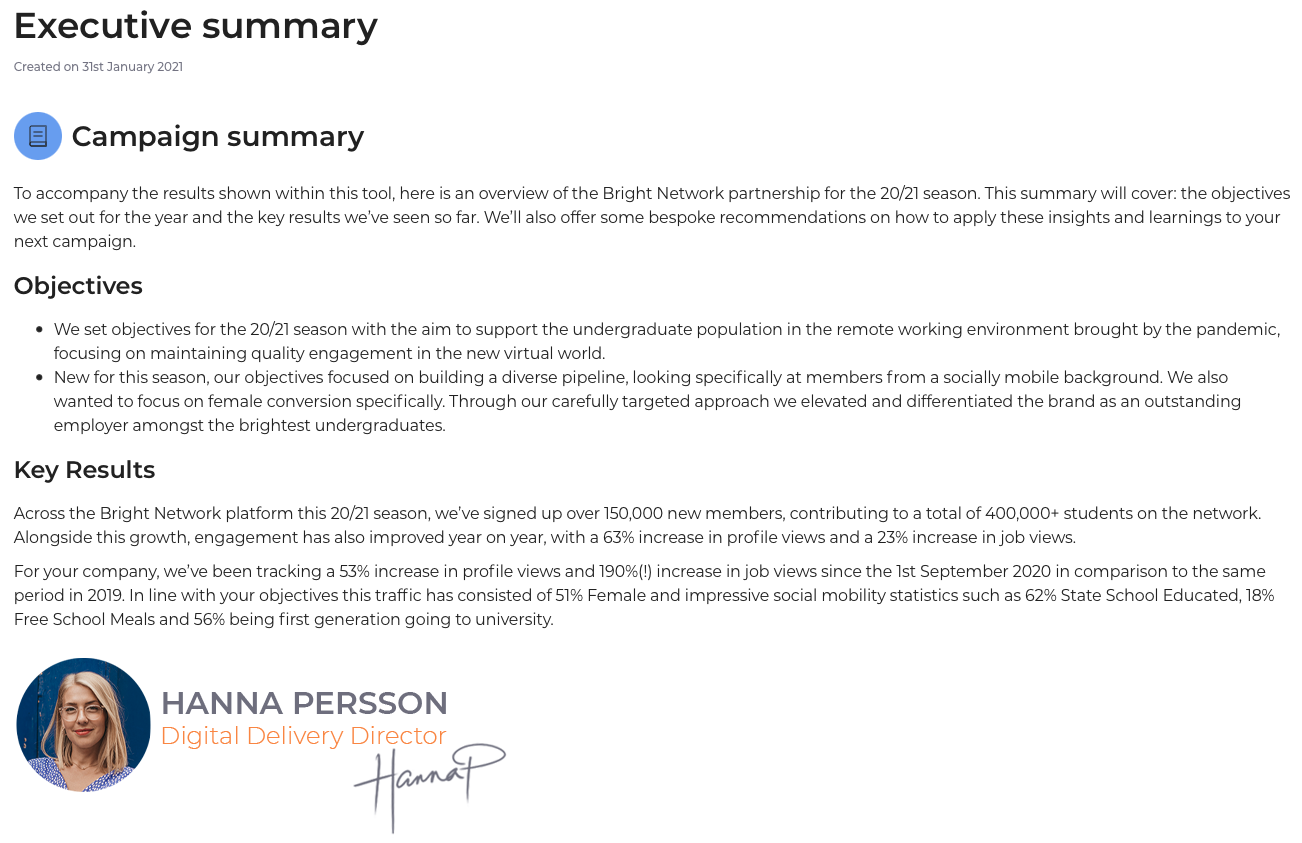 Bespoke reports, executive summaries and feedback from the Bright Network team 
What our partners have to say
/
"I think this is an excellent tool, super useful as we plan to use data to inform our content creation for our profile page and track ROI."
Anthea Demetriou
Graduate Recruitment & Development Assistant at Watson Farley & Williams LLP

Let's have a chat
Tell us your recruitment goals and challenges, and our expert team will help you find the solution to suit your needs.