Back to articles
Back
The community for today's
early talent leaders
Back to articles
15 minutes
Illuminate Pride live event - Laïla El-Métoui on supporting LGBTQ+ communities
16 June, 2022
As part of Pride Month, we hosted our Illuminate Pride Live Event which was an opportunity for employers to uncover ways they can support and engage the LGBTQ+ community.
Employers including Ford, Lloyds Banking Group and Reed Smith heard from our panelists who spoke on their own experiences and provided insightful advice. Alongside our member panel, we were joined by our keynote speaker, Laïla El-Métoui, who shared industry-leading strategies to champion more inclusive working environments.
Laïla is an award-winning Equity Educator, measuring achievement, fairness and opportunity in education. With over 30 years experience in Education and Inclusion in the public and private sector, Laïla is passionate about social justice as Founder of Pride in Education and Educating Out Racism.
In 2018, she founded and chaired Proud London Councils, the pan London LGBTQ+ Staff network for local authorities in the British capital. In 2021, she also founded and co-chaired UK Queer Arabs. Honoured as Stonewall Lesbian Role Model of the Year (2020) and named on the Guardian Pride Power List 2021, Laïla's impact on the LGBTIQA+ community and beyond has been influential.
We caught up with Laïla to find out more about how she started in her career and how others can become Champions of Change and support LGBTIQA+ individuals.
Q1: What does diversity and inclusion really look like to you?
It's all about being respectfully intentional and holistic. Organisations need to have a genuine commitment starting from senior leadership with a clear intention to make their workplace an environment where everyone can be their authentic selves. Employees should feel safe and respected every step of the way - from recruitment and onboarding, appraisal and customer care and right through to communication. Everyone should feel included and valued with the opportunity to progress within an organisation.
Employers need to be working in a way that is:
Trauma informed

Bias aware

Compassionate
Q2: What is one thing you would love to see change in the Early Talent recruitment space?
Transparency and support are key to early talent recruitment. There are numerous ways organisations can support underrepresented groups and develop a more diverse pool of candidates:
Engaging with inclusive job platforms, such as

mygwork.com

, will benefit both the organisation and the prospective employee.

Offering more flexible ways of working such as job sharing, or flexible working hours will increase greater loyalty and employee retention.

Structuring interviews as a conversation to identify a candidate's skills, knowledge and experience, rather than stress inducing and formal conversations.

Use inclusive language. For example, be mindful of using gendered greetings, use 'siblings' rather than brother or sister and 'partner' instead of husband or wife.
I would also love to see transparency about the recruitment process, offering an accessible and inclusive recruitment procedure which is standardised and rigorous. Providing helpful feedback to the people who are unsuccessful will build a positive reputation for organisations and support candidates perform better in their next application.
Q3: What advice would you give professionals looking to become Champions of Change?
You can't force education on others - but you can continue to educate yourself. I believe a Champion of Change is someone who has and is still working on themselves, their own biases and is open to feedback. Someone who seeks to amplify the voices for minoritised and marginalised groups without seeking a position of leadership within the community they are representing. Someone who embraces change, thinks critically and challenges the status quo.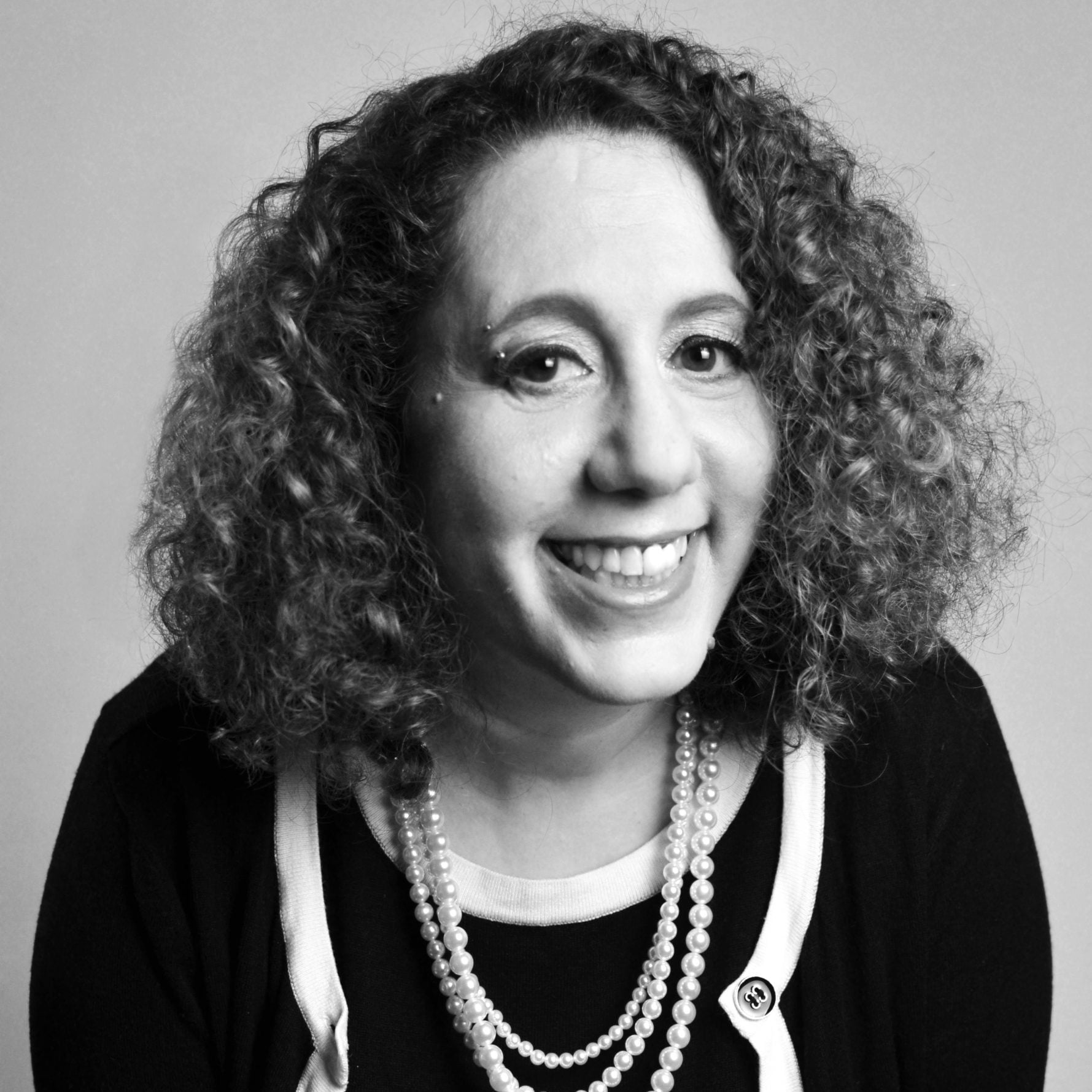 Key takeaways from our Illuminate Pride Live Event:
During the Illuminate Pride Live Event with Laïla and our panelists, we uncovered some top recommendations and advice on how employers can support LGBTIQA+ communities.
What employers are currently doing well in supporting LGBTIQA+ talent:
Sarah Hobbs, Institute of Chartered Accountants: "Organisations that have an open dialogue and aren't afraid to share stories, have discussions and be open throughout the organisation are driving change"
Chris King, Lightning Travel Recruitment: "People are scared to apply for roles if they don't know how progressive the company is. Companies that are doing well are those that are shouting about the supportive and inclusive actions they are taking."
Josh Clark, Bright Network: "Being part of a business that enables you to lead on initiatives that support your interests is so important. Having the opportunity to set up Pride activities and initiatives in the workplace all year round is what promotes inclusivity."
How you can identify a brand that is genuinely authentic:
Arbi Rai, Lloyds Banking Group: "Organisations need to be clear about what their stance is with LGBTQI+ and where it sits in their strategy. Companies should represent these communities in marketing campaigns to ensure full visibility, as well as being visible in supporting LGBTQ+ charities and partnerships. Internal practices are also important, so setting up initiatives such as focus groups can create an open dialogue and provide a place where lived experiences can be shared and discussed."
What good allyship in organisations looks like today:
Laila El-Metoui: "It's about being trauma informed, bias aware and compassionate – three things that are applicable everywhere. Specifically, procurement and purchasing has huge potential with how we all interact. If you are working for a global corporation that has offices in countries where homosexuality is criminalised, you can show allyship by investigating the safety of the LGBTQI+ employees based in those offices."
How more traditional sectors can be challenged in their approach to inclusivity:
Chris King: "Be vocal. Sometimes this can be easier for smaller brands compared to large organisations, but the conversation needs to start somewhere. There is a collective fear around getting things wrong as certain conversations may be more taboo than others. But there shouldn't be taboo – if something goes wrong but the intentions of the organisations are right, then it's more meaningful to get the conversations started in the first place."
How to invite the conversation around inclusion for LGBTQI+ community to decision makers:
Will Buckley, Reed Smith: "Joining and setting up LGBTQ+ community groups within your organisation can promote confidence and provide individuals with a voice. Employers that provide a space for people to gain knowledge and share tangible advice will promote confidence in discussing these topics. With more confidence, junior employees can explain the importance of these shared experiences and start the conversation from the bottom-up. Employees in both junior and senior roles experience discrimination, and all voices need to be heard."