Top features
Our intuitive campaign management and analytics tool delivers powerful insights on your campaign, ensuring you make the best decisions that are informed by real-time data.
Custom reporting
Take a deep-dive into your personalised dashboard, offering complete transparency across your campaigns. 
Choose from a range of filters including audience demographics, member engagement and conversion rate. Compare your data to other companies to see where you benchmark in your industry.
Real-time analytics
Track your analytics and improve your marketing, attraction, and recruitment campaigns using real-time data.
Adjust your campaigns based on the actions and behaviours of students in both live and historical campaigns. Use live data in your demographic breakdown to understand diversity statistics from attraction to conversion.
Monitor ROI
Monitor the metrics that matter most to you and your organisation and ensure you're driving forward your diversity initiatives.
Uncover where your applicants are coming from and what they are engaging with whilst remaining GDPR complaint.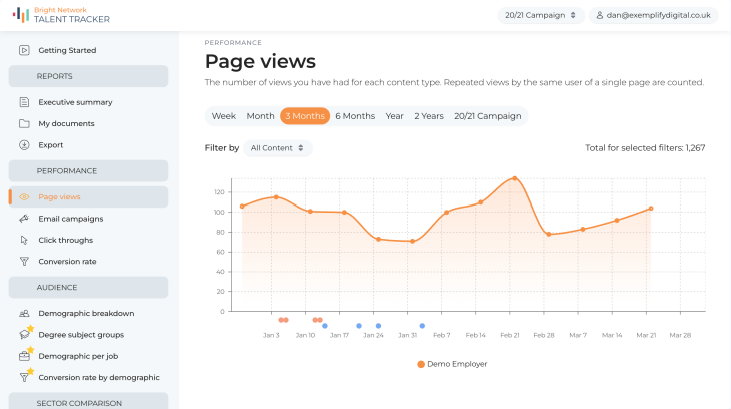 Executive summaries
Combine real-time data and in-depth expertise from our team to produce bespoke executive reports. 
Share the results of your campaigns with your team and use them to make real-time decisions to enhance your campaigns. Your experienced account manager will provide you with an overview of all your results which can be used to make insightful suggestions against your objectives.
Executive summary
Performance
Page views
Email campaigns
Click throughs
Conversion rate
Page views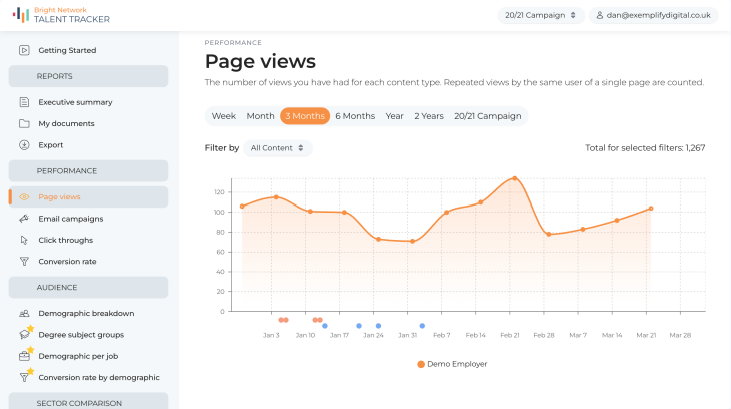 Email campaigns
Click throughs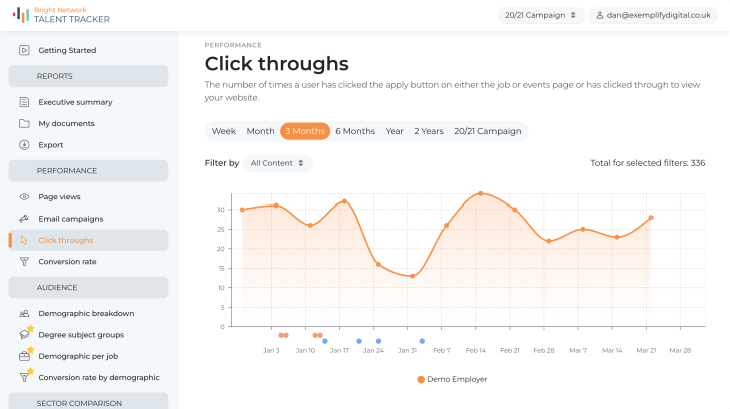 Conversion rate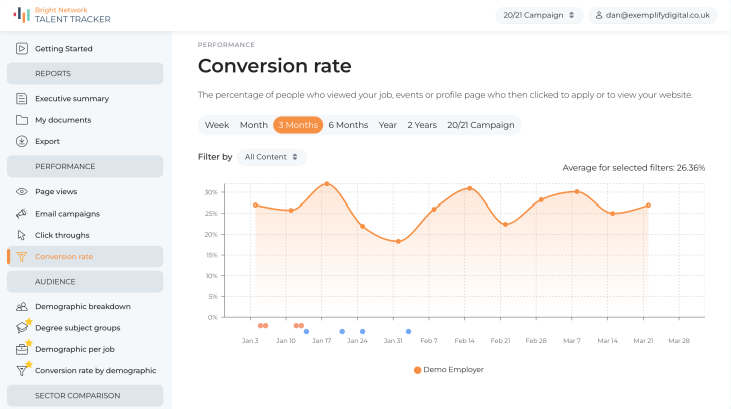 Audience
Demographic breakdown
Degree subject groups
Demographic per job
Conversion rate by demographic
Demographic breakdown
Degree subject groups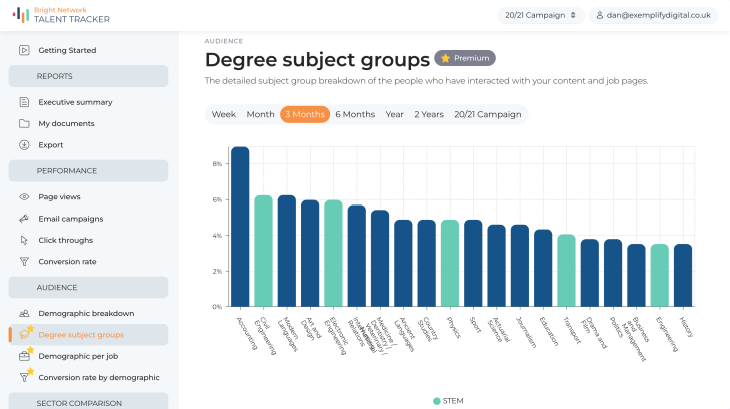 Demographic per job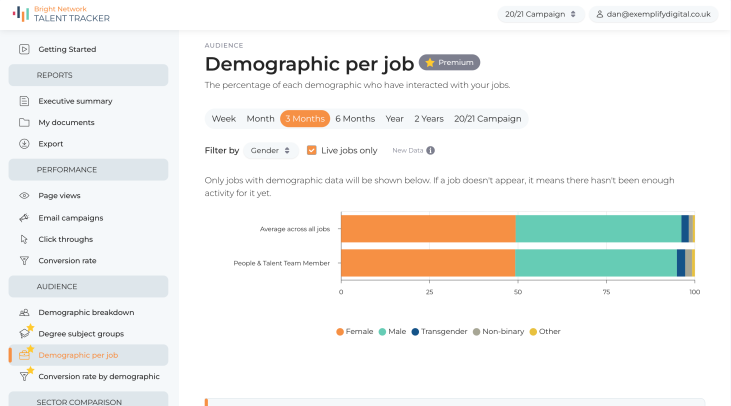 Conversion rate by demographic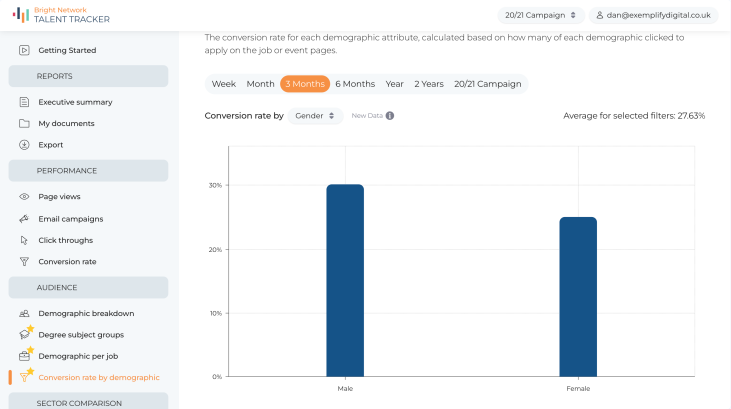 Sector comparison:
Conversion rate
Audience comparison
Conversion rate
Audience comparison