Digital and Events at Bright Network
Speak to our in-house team of experts to discuss your hiring goals and objectives. We'll talk you through our data-led and hyper-targeted approach to create a tailored process that best suits your needs.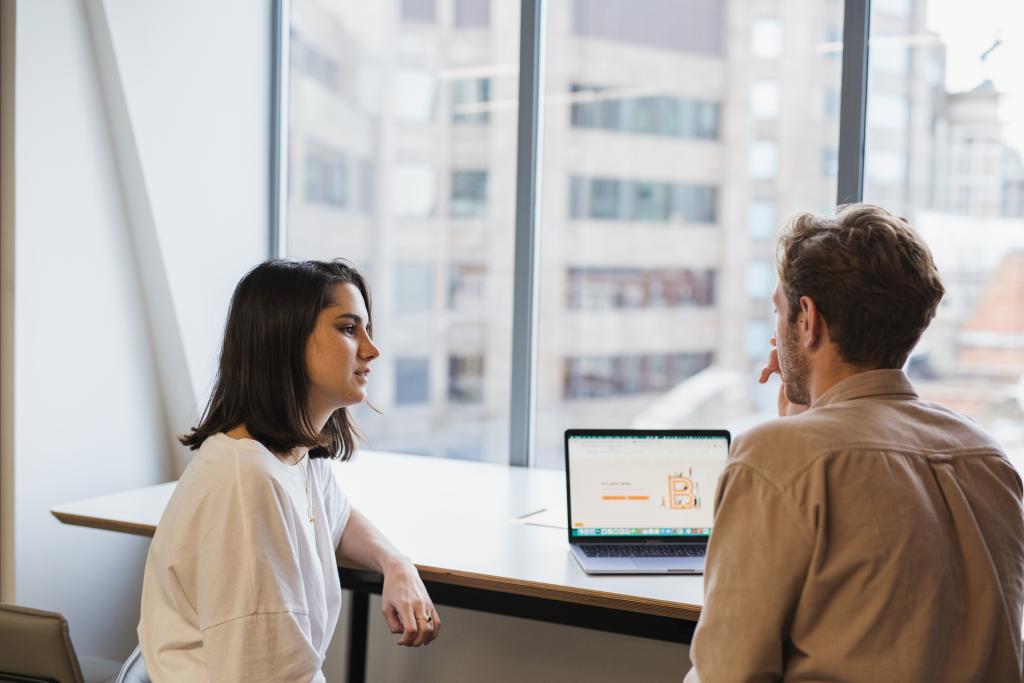 Bright Network partnerships
Over 300+ partners leverage our holistic approach to attracting the most diverse, high-calibre talent.
Discover more below about our range of products, from bespoke in-person and virtual events to digital activations: 
Premium Employer Profile
Showcase your culture and values on your company branded profile, and share insights, videos, events and unlimited job postings - all included in our 200,000+ member newsletter.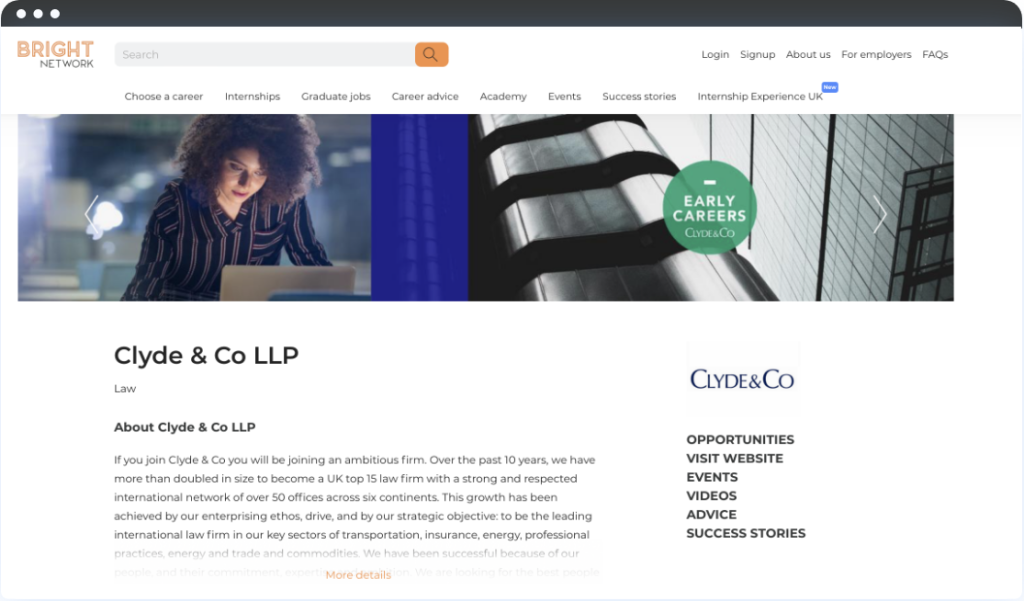 Premium Employer Profile+ (with Social Media Package)
With all the benefits of Premium Employer Profile, plus:
- Impactful targeted launch communication
- x4 bespoke posts
- Interactive content, including quizzes, polls and countdowns
- Targeted paid activity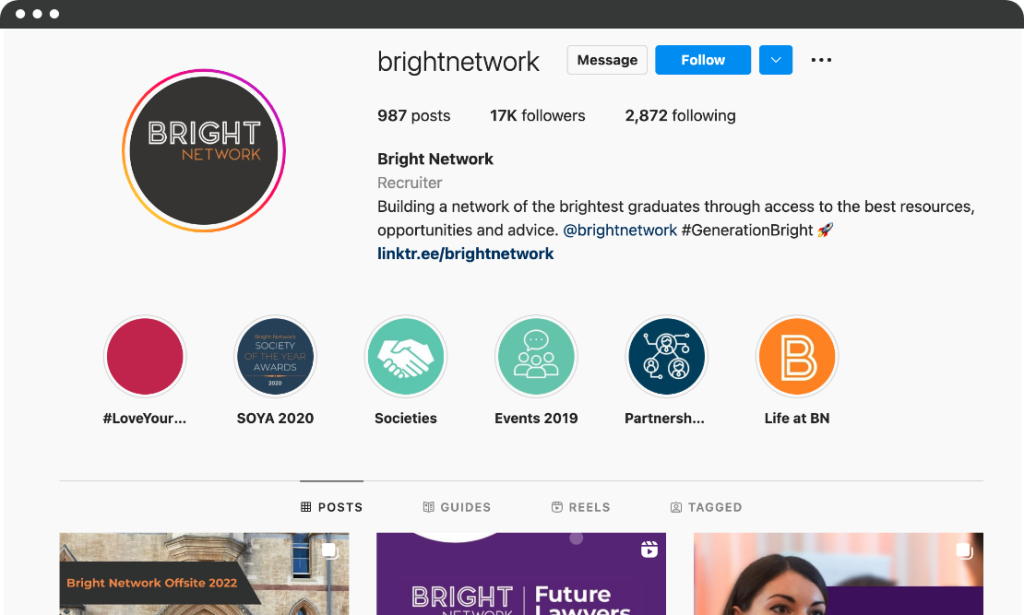 Targeted Digital Activations
After creating a fully branded hub for you on our platform, we'll promote your open opportunities through personalised email campaigns to our proprietary network of talent. With content optimised by our expert Partner Success team, your emails will be hyper-targeted to your chosen demographic.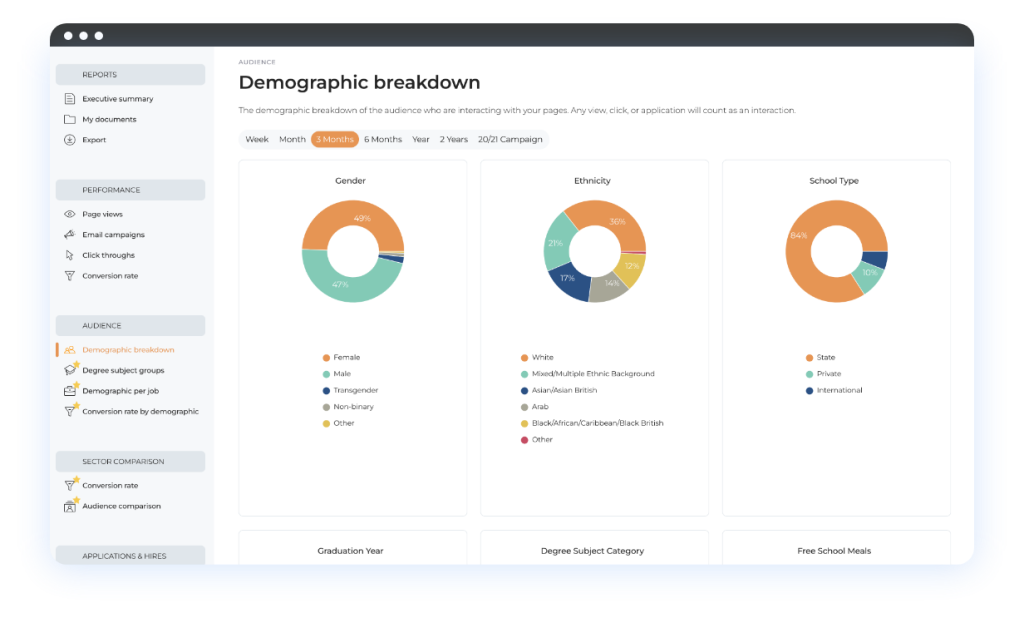 Bespoke Events
Design your bespoke company event and connect with members who are engaged and interested in your roles. With full pre-screening of attendees and a tailored digital candidate experience, you'll boost your brand awareness and gather essential candidate insights.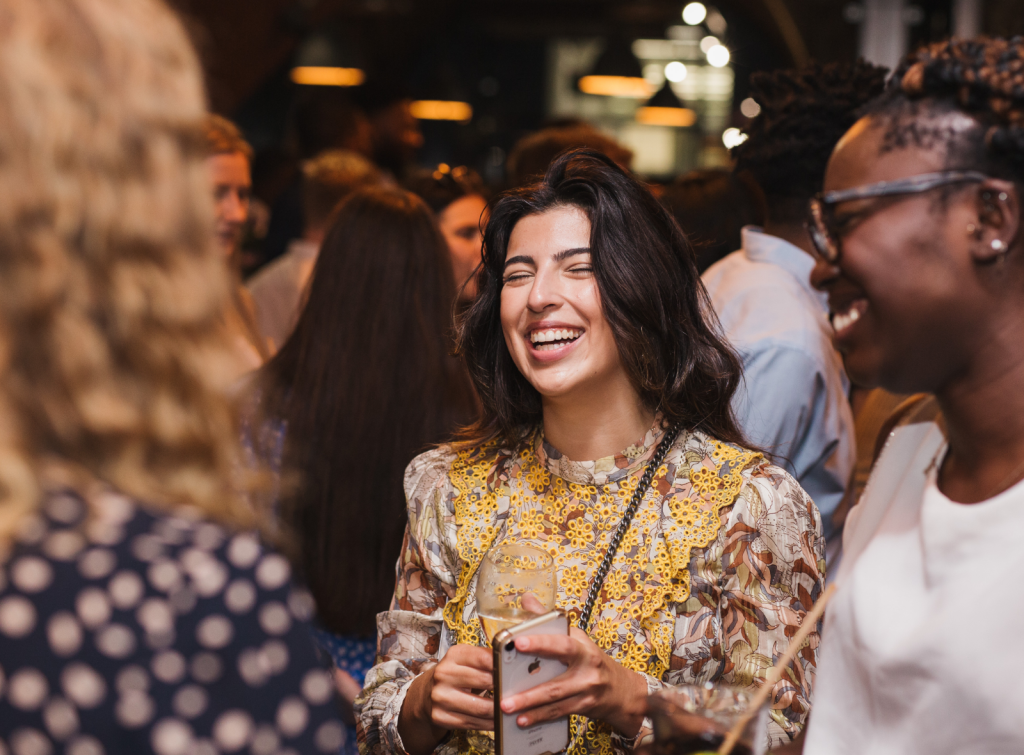 Flagship Events
Our events calendar is packed with opportunities to meet with diverse, engaged and talented students. From Diverse Legal Lawyers and Women in TEC, to the UK's number one graduate careers event - our members are ready to meet with you.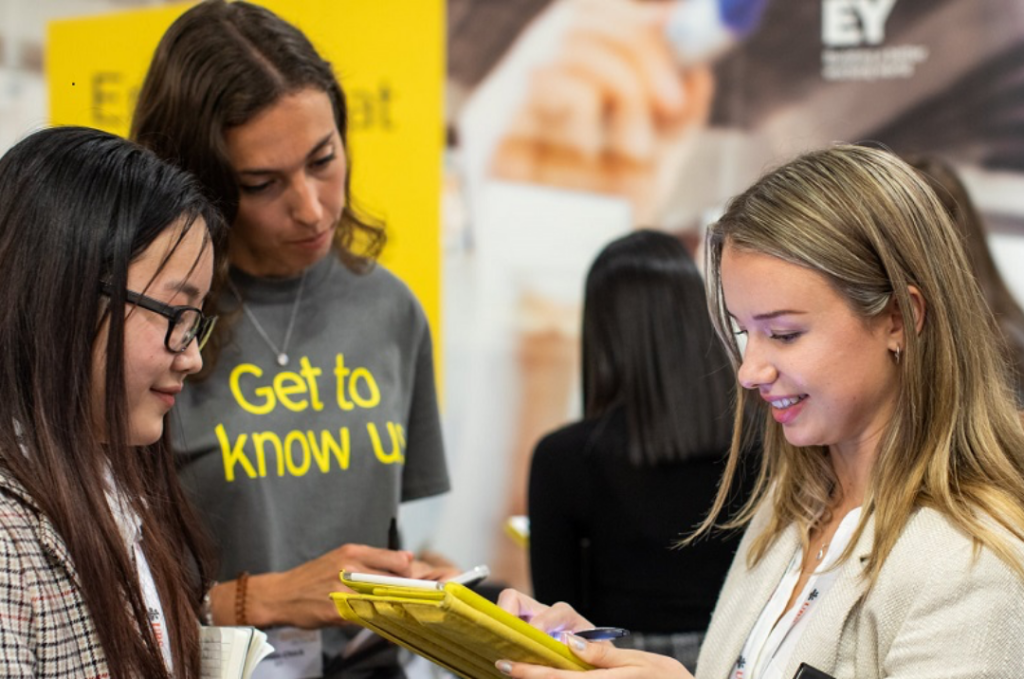 Dedicated account management
Our dedicated team will be your point of contact from start to finish. We'll support you before and during your events and provide data-led insights in your digital campaigns - our aim is to make your early talent attraction as effortless as possible.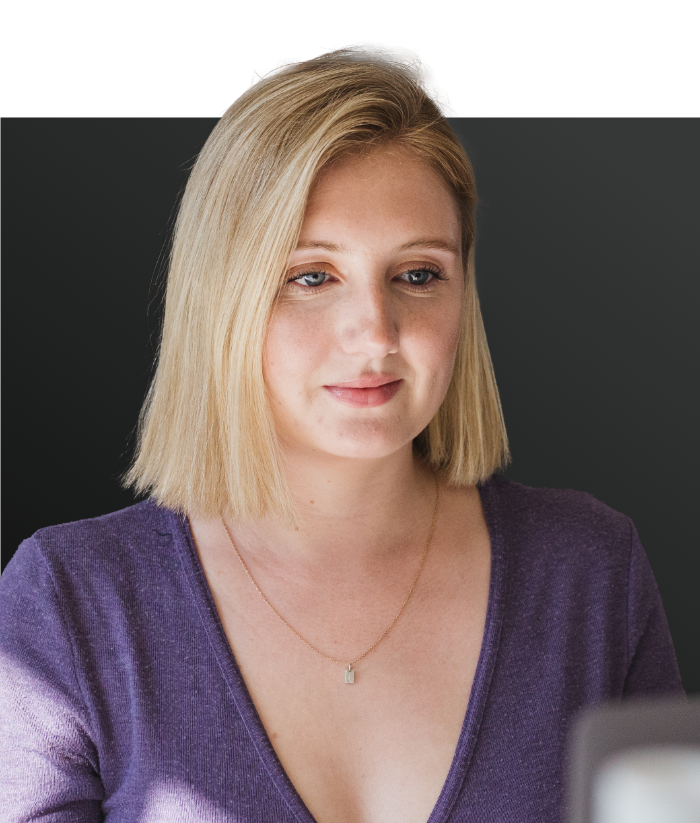 Monitor results and measure ROI
Our innovative Talent Tracker will be your tool to manage your campaigns, gain real-time analytics, tailored dashboards, and insights on your digital campaign strategy.
Powerful insights including demographic breakdown, attendee details and social mobility indicators, will enable you to make the best decisions for your campaign.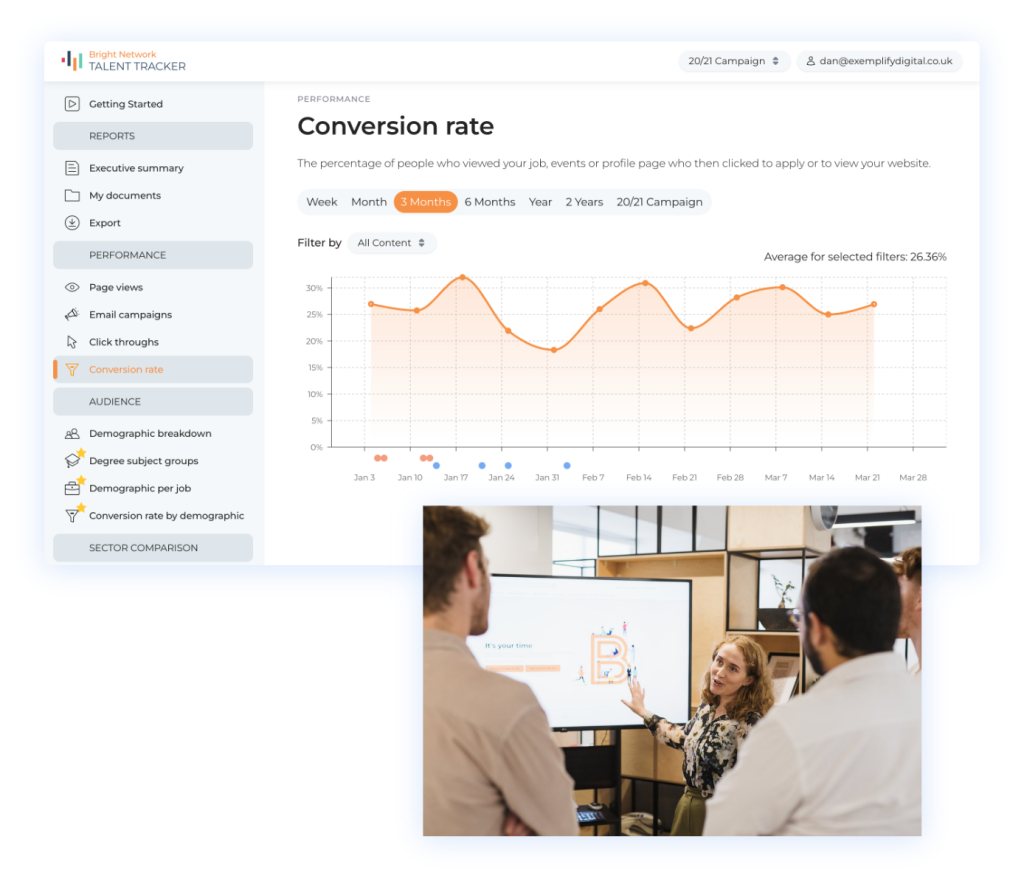 /
"Without the support of the Bright Network team, we wouldn't have met our hiring goals or been able to reach the diverse and strong talent that makes up their members network. I can't stress enough how much of a support they have been in continuing to deliver campaigns to an exceptional standard."
Cathryn Roussell, Graduate Recruitment Manager UK & Ireland, WTW (formerly Willis Towers Watson)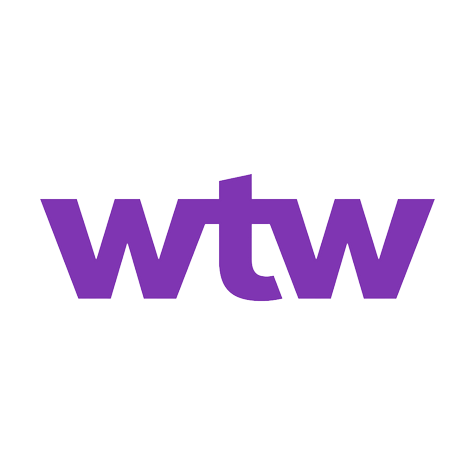 /
"Bright Network events are always attended by highly engaged, enthusiastic, diverse and well-rounded students. We have also been suitably impressed by the calibre and diversity of those who we have been able to engage through our digital campaigns."
P&G
Frequently asked questions
How do I track the performance of my campaign?
The Talent Tracker is your intuitive analytics tool that delivers powerful insights that you can use to make the best campaign decisions informed with real-time data. Discover what the Talent Tracker has to offer:
Will I be supported during my campaign?
You'll have access to the Talent Tracker to monitor your campaigns in real-time. Your Partner Success Manager will support your throughout your campaign with regular check-ins, and answer any questions you may have.
What are Bright Network's upcoming events?
Our 2022/23 hybrid events calendar is available to view on our employers website.
How many people can we bring to an event?
This depends on the package you select. Our team are on hand to talk you through a package that would best suit your organisation.
How are event attendees selected?
Every attendee must submit an application. Depending on the event, attendees are screened based on several factors like graduation year, degree subject, relevant experience and demographics - particularly for our diversity-focused events.

All applicants are also required to submit a statement expressing why they are interested in attending the event.
Will we get the attendees data after the event?
Yes, all employers will receive the name, contact details, degree subject, university and predicated grade of all attendees.