Black Talent in Banking
31st March
About the event
Connect with a diverse selection of our members from a black heritage background that are looking to work in the banking sector.

An organisation's people and culture play a crucial role in whether our black heritage members will submit an application. At this event you can expect to connect with the brightest talent aspiring to enter the sector.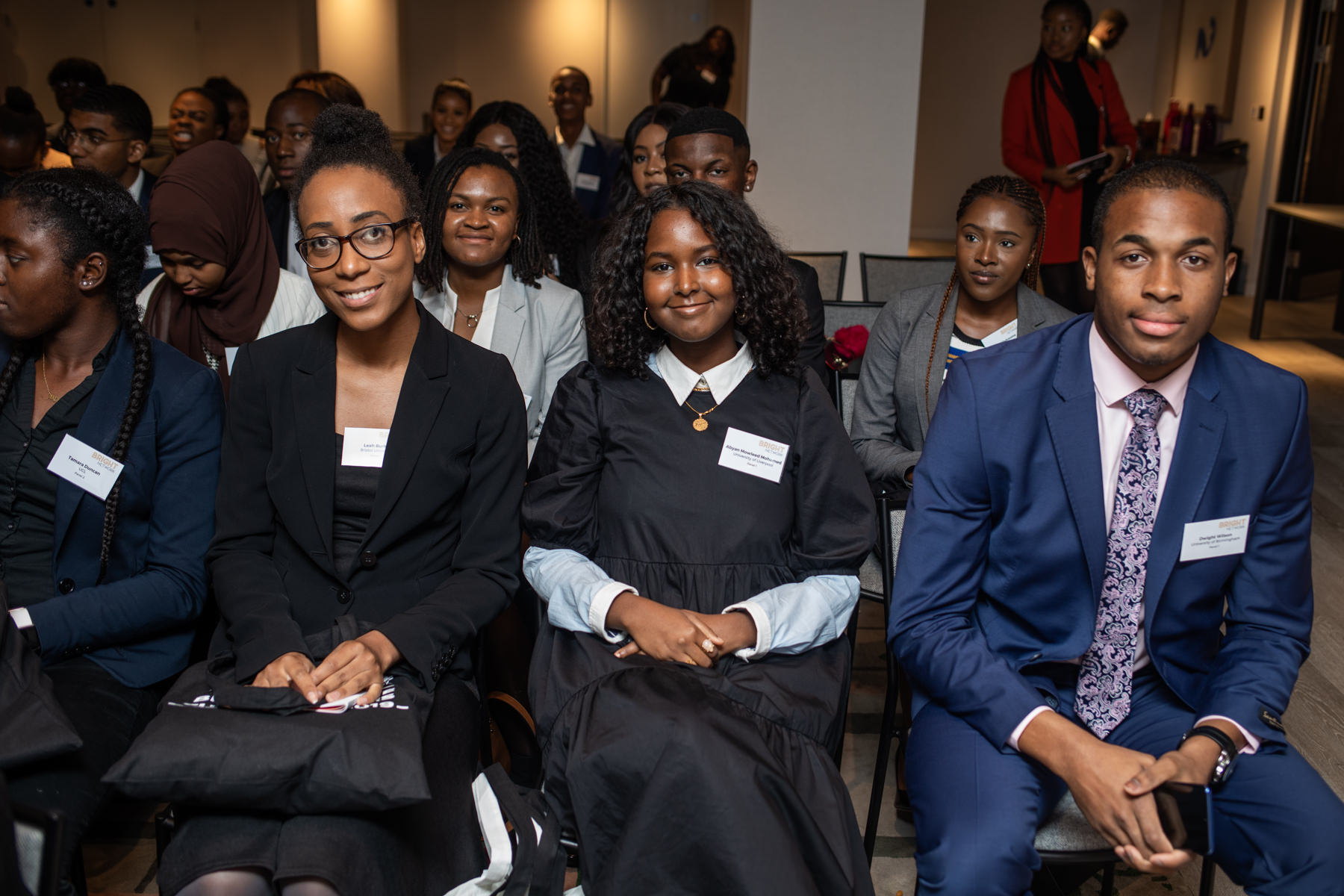 Where?
Planned to be a face-to-face event, restrictions permitting.
What to expect?
Meet and inspire 75+ black heritage members from a range of degrees interested in a career in banking.
How to get involved
Email us for more information and to book your place.
Highlights from Black Talent in Banking 2021
first generation to attend university
received free school meals
Partner tiers
Premier
Pre-event:
Broad scale brand raising within our network
Dedicated account manager to prepare you for the day
On the day:
Skill session
Keynote speech
Seat on a panel discussion
Networking with attendees in your own branded booth
Up to 10 delegates
Post-event:
Gold
Pre-event:
Broad scale brand raising within our network
Dedicated account manager to prepare you for the day
On the day:
Seat on a panel discussion
Networking with attendees in your own branded booth
Up to 5 delegates
Post-event:
Previous event partners